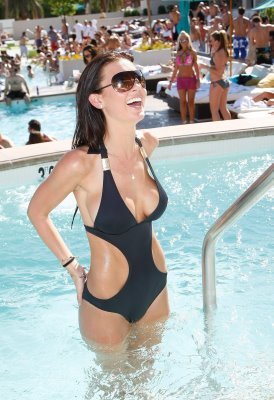 At the moment the most popular celebrities on our website are Kim Kardashian and Danielle Lloyd, with Jessica Simpson closely behind. Where are the fans of
Audrina Patridge
? She's posed nude, and is also a popular member of "The Hills" TV show.
Audrina may be a bit of a ditz, but she's beautiful. For this reason alone, we had to post pictures of Audrina. If you'd like to see Audrina's HQ photo gallery, please visit our
Female Celebrity HQ Photos
gallery.
To get you caught up if you don't know who Audrina is, we posted a video below of an interview with Audrina.